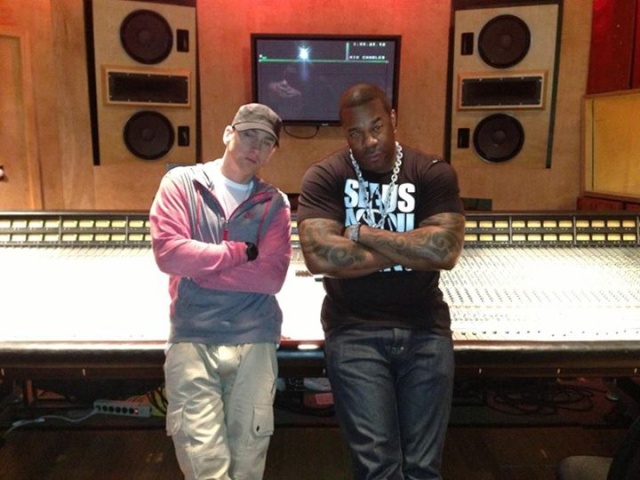 Busta Rhymes performed his new song Calm Down, where the guest artist is Eminem. The song is typical for Brooklyn rapper with its stakatiran and neurasthenic style.
Calm Down is part of the new album Extinction Level Event 2. It is an extension of the disc from 1998 Extinction Level Event: The Final World Front, although during this period Busta Rhymes issued 6 other studio project.
Busta Rhymes commended his collaboration with Eminem for HotNewHipHop like this: "I have a six-minute recording with him during which regardless our mutual respect it seems like we lead battle against one another. So this project is very special for us."
For the album Extinction Level Event 2 Busta Rhymes has also worked together with Nicki Minaj, Lil Wayne, Kanye West and Q-Tip.
The disc will be released later this year, the exact date is not yet announced.
Busta Rhymes ft. Eminem - Calm Down
https://www.youtube.com/watch?v=cklwGaNKMCo