Summer is here and it's time to celebrate!!!
Thousands of revelers gathered by the water at Battery Park to picnic and celebrate the longest day of the year. Following old Swedish custom everyone—men, women, and toddlers—wore flowers in their hair. On view were plenty of traditional white dresses, worn nontraditional; skinny jeans and Converse sneakers.
The Swedish tradition originates back in the days when Vikings ravaged in Scandinavia. It was a fertility rite. The May pole was a phallic symbol, which was supposed to fertilize Mother Nature, in hope that the harvests would be good later in the year. Flowers are an important feature at Midsummer. Many girls and women wear wreaths in their hair, and most people like to dress up in pretty and summery clothes.
People thought that nature during Midsummer night was filled with hidden powers. Especially the dew was considered magical and was used to heal sickness and all kinds of wounds and you could also add some to the dough when baking - it made the bread bigger and tastier. Birch leaves were also considered powerful and could be used as bandage and if you put some night leaves in your bath it eased pain. This was also the night when elves came out to dance and if you were lucky, maybe you could spot a 'troll' hiding behind a tree...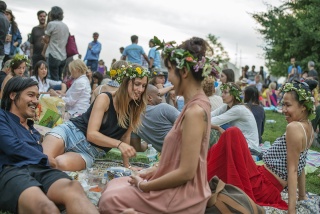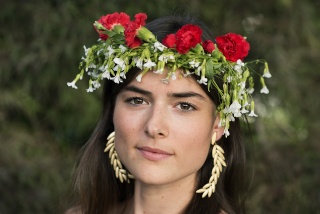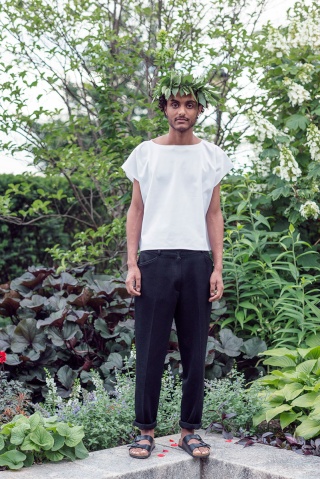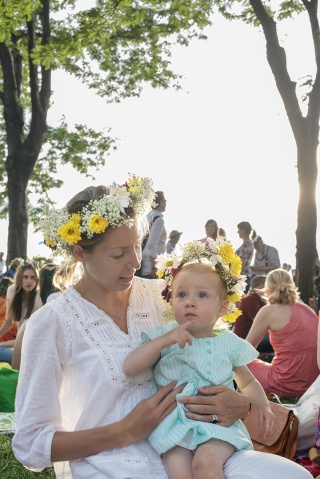 Pics:
www.vogue.com