In the Summer, we tend to refrain from wearing leather. Maybe it's because we anticipate the heaviness of the luxe material, or maybe it's because we feel as though we'd be breaking a fashion rule. But our favorite fashion bloggers disregard all preconceptions when it comes to street style. And that's exactly why we look to them when we're planning our outfits. After all, taking a sartorial risk and having a little fun is the name of the game.
So this week, we're pulling out our leather and taking cues from the looks below. As these leading ladies prove, when it comes to sporting your sleek separates in the heat, it's all about the rest of your ensemble. Trust your loose graphic tee, your cutoffs, or your open sandals to keep you cool, and you can be sure that they will.
1. Balance tall leather boots and a complementing mini with casual, hands-free accessories.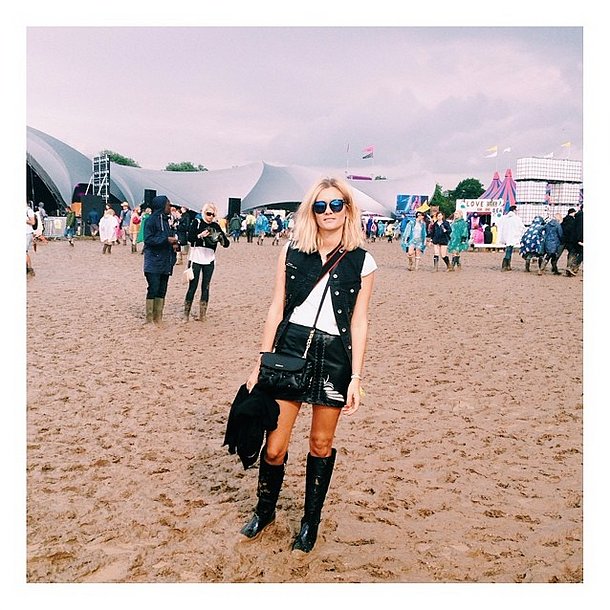 2. Mules and an oversize clutch polish up loose wares.
3. Try cuffing your jeans and pairing them with strappy flats to give your ankles a little breathing room.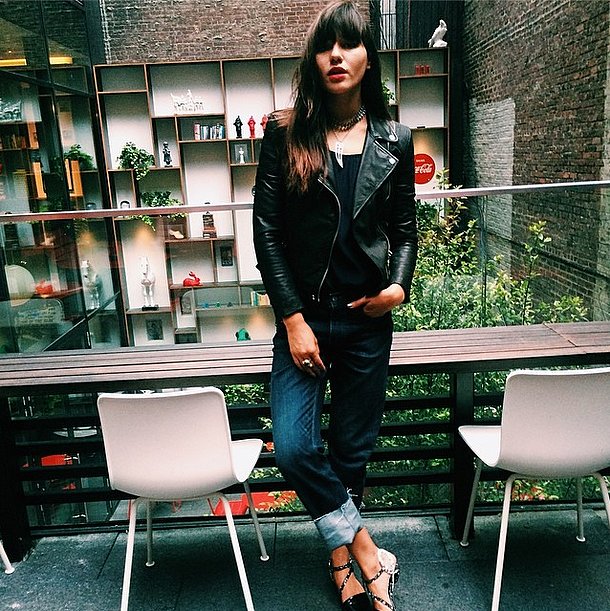 4. In the Summer, tying a knot in a baggy tee is a go-to style trick. Up the fancy factor with layered jewelry and a statement satchel.
5. Yes, leather pants run the risk of making your legs feel sticky in the heat. But if you'll be indoors, go sleeveless and keep your accessorizing to a minimum.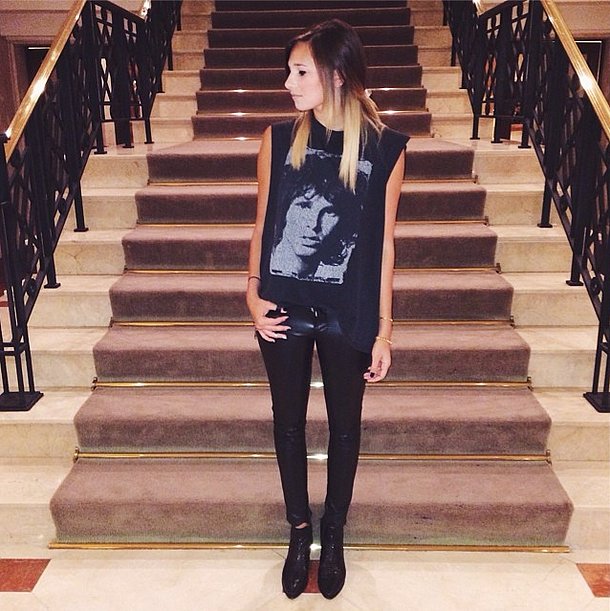 6. Of course, you could always just swing your leather in the form of an eye-catching shopper tote.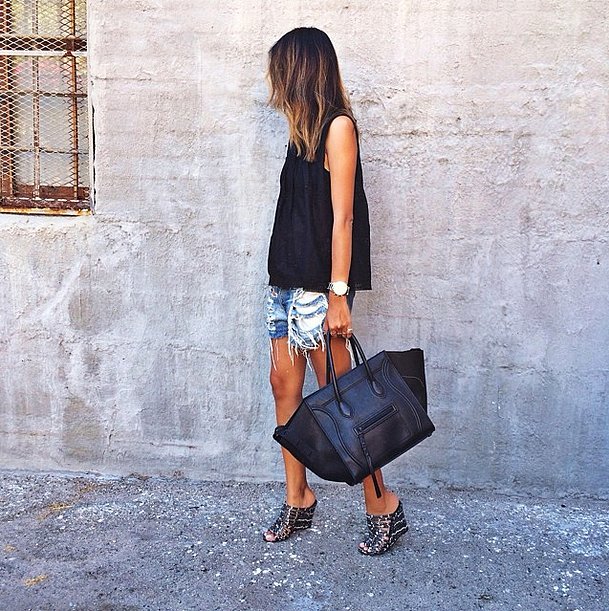 7. Aimee Song's got it down to a science. Refrain from slipping your arms into the sleeves of your motorcycle jacket and choose casual low-tops.
8. A crop top lends Chiara's look going-out appeal, in the best possible way.
Source:
http://www.fabsugar.com/Street-Style-Week-July-14-2014-35217385?ref=33205356#opening-slide